Sustainability and Ethics
At Benjamin Roberts, we believe that people who are inspired to do good, empowered to excel, and equipped with the right resources and relationships can transform their workplaces and communities for the better. As a contract office interiors company, that means offering ethical, sustainable furniture and architectural solutions from reputable manufacturers and local craftsmen. As a part of the Central Pennsylvania community for more than 40 years, it means leveraging our own resources, networks, expertise, and influence to make our company a great place to work for our employee team and make the community a better place for all. Learn more, below, and on Purpose and Values Page.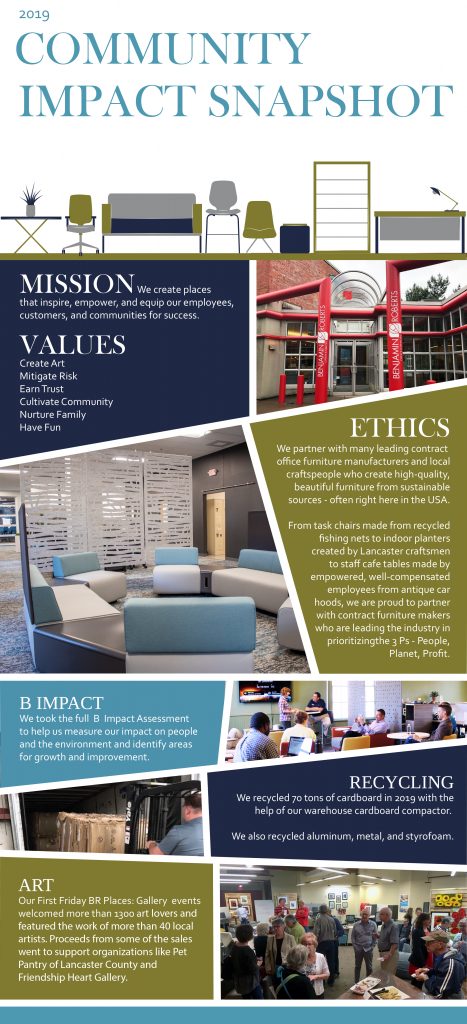 2018 Ethics in Business Award Finalist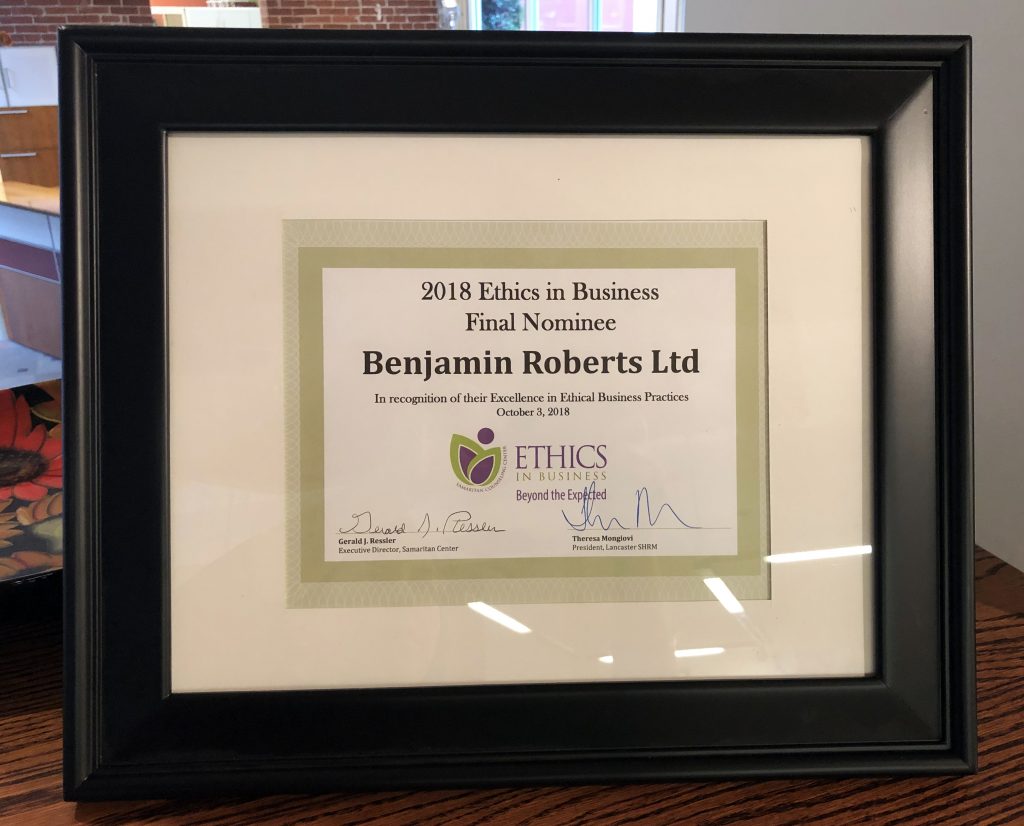 We were nominated by a client and selected as a finalist for Samaritan Counseling Center's 2018 Ethics in Business Award. This honor gave us the opportunity to find out where we excel as an organization in caring for employees, clients, the environment, and our neighbors and where we have some work to do. We look forward to growing our positive impact using the feedback from the Awards Committee, our own B Corporation Certification journey, and more in the future!