Renewed Purpose. Remarkable Service.
We believe people who are inspired to do good, empowered to excel, and equipped with the right relationships and resources can transform their workplaces and communities for the better.
So, in 2018, our Benjamin Roberts contract office furniture team worked together to craft a new purpose statement, values, and brand habits to reflect that belief and make working for and with our company a remarkable experience for our employees and for YOU, our clients and community.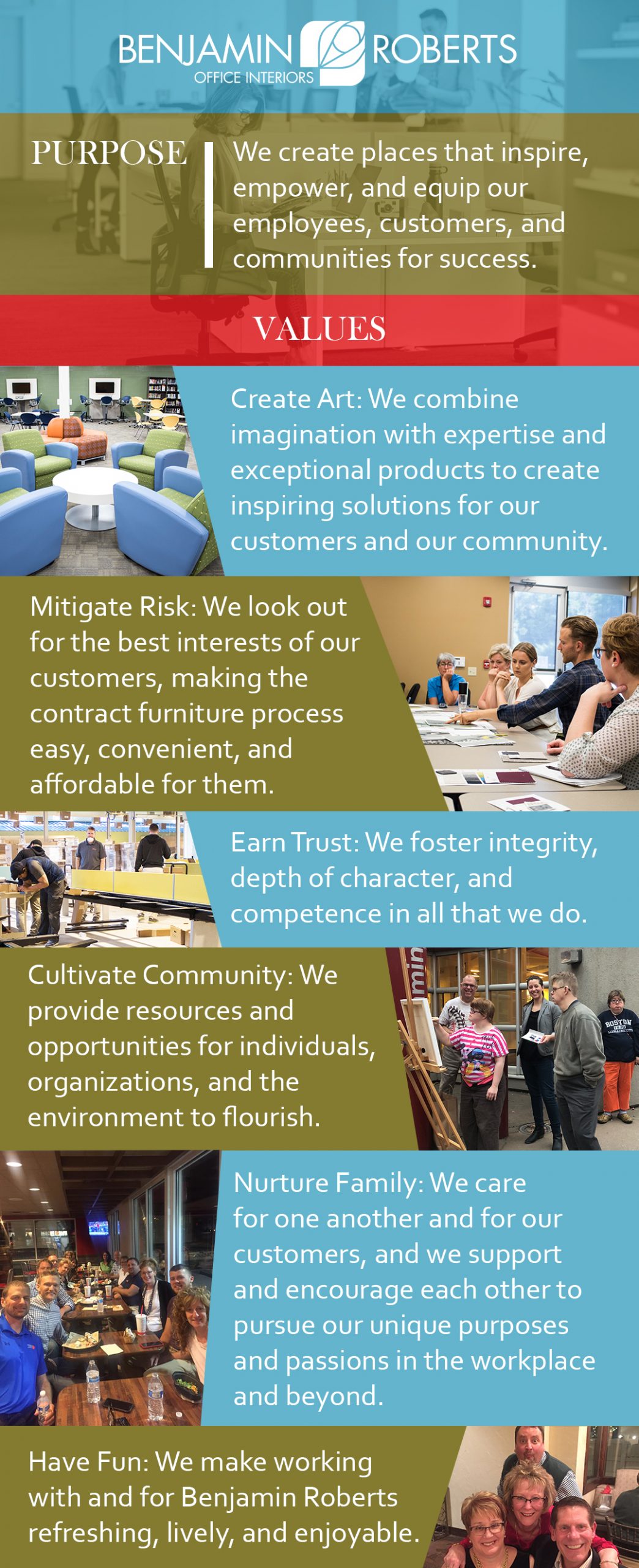 Read more about our company journey to renewed purpose and about the internal brand habits we developed to help us achieve our purpose with intentionality on our BR Places: Gallery Blog: Renewed Purpose. Remarkable Service.
Thanks for your support!